Providing You With Multiple Paths to Lasting Recovery
Transforming lives and giving hope for the future. We'll walk with you into a life of sobriety.
YOUR RECOVERY STARTS HERE.
Find Lasting Recoveryin Nashville
Nashville Treatment Solutions takes their expertise and combines it with a healthy dose of empathy and  authenticity to create effective treatments and proven results.
Paving a pathway to a future free of the strongholds of addiction is the ultimate goal at our Nashville treatment center.
Your recovery begins with an authentic relationship between you and us. We understand that you are uniquely you and that your story is yours alone. It is our desire to build trust so that we can meet you on a personal level.
Our professionals are experienced and equipped to help you on your path to a drug-free life.
Tailor-Made Addiction Treatment
Escape the Chains of Addiction for Good.
Your Health Insurance Can Help Cover the Costs of Treatment.
Find out your health insurance benefits and coverage through our free insurance verification form.
A COMMUNITY PEOPLE WHO CARE IN NASHVILLE
Nashville Treatment Solutions is not your typical drug rehab program. We understand the unique needs of our clients and provide an experience in recovery like none-other.
"Nashville Treatment Solutions is absolutely amazing in every way I could ask for. The staff and therapists go above and beyond to make sure you receive the best treatment available. NTS is also extremely clean and follows every regulation to ensure we are protected against COVID-19. It's truly amazing. It's clean and true luxury. Nashville Treatment Solutions makes sure it's fun and structured at all times. It's located near every amenity you would ever need. I would recommend Nashville treatment solutions to anyone looking for any kind or help in any way."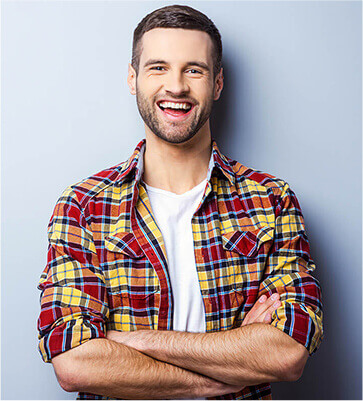 "The staff and owners are some of the most caring and kind hearted people. All of them have been there for me and willing to do anything to help me get recovery. NTS believed in me when I couldn't even believe in myself. They have shown me what it's like to be in recovery. I would HIGHLY recommend Nashville Treatment Solutions to anyone trying to beat their addiction. 5 stars for this program!"
Free Consultation & Help No Matter What
Find out right now if your health insurance benefits will help cover most of the costs associated with treatment at Nashville Treatment Solutions. 
We currently do not accept Medicaid or Medicare plans including TennCare.
If we are unable to take your insurance at our program, we will do the work to find the best options that fit your needs. Our goal is to help, at no cost or obligation to you!